Monday, 07 March 2011

Hell yes, next time I'll be taking the train!
Amtrak police chief bars Transportation Security Administration from some security operations

By Don Phillips

WASHINGTON — In late February, the Transportation Security Administration took over the Amtrak station in Savannah, Ga., and thoroughly searched every person who entered. None of the passengers got into trouble, but the TSA certainly did — big time.

Amtrak Police Chief John O'Connor said he first thought a blog posting about the incident was a joke. When he discovered that the TSA's VIPR team did at least some of what the blog said, ...

[h]e ordered the VIPR teams off Amtrak property, at least until a firm agreement can be drawn up to prevent the TSA from taking actions that the chief said were illegal and clearly contrary to Amtrak policy.


...
O'Connor said the TSA VIPR teams have no right to do more than what Amtrak police do occasionally, which has produced few if any protests and which O'Connor said is clearly within the law and the Constitution. More than a thousand times, Amtrak teams (sometimes including VIPR) have performed security screenings at Amtrak stations. These screenings are only occasional and random, and inspect the bags of only about one in 10 passengers. There is no wanding of passengers and no sterile area.

O'Connor said the TSA violated every one of these rules.



A posting in late February to the Transportation Security Administration's blog... tried to explain why TSA agents took over the Amtrak station in Savannah. But O'Connor said the "facts" as posted on the TSA blog were incorrect. He said the blog indicated that Amtrak had approved of the operation, but

it had not

. He called the TSA's posting on blog.tsa.gov "inaccurate and insensitive."...
Bravo, Chief O'Connor!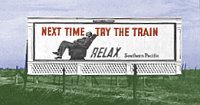 (HT:
AoS Top Headlines
)
Posted by: Old Grouch in Rants at 23:05:05 GMT | Comments (1) | Add Comment
Post contains 296 words, total size 3 kb.
65kb generated in CPU 0.13, elapsed 0.1999 seconds.
57 queries taking 0.1623 seconds, 150 records returned.
Powered by Minx 1.1.6c-pink.